Matuvu Elijah
SOLD
Welsh B X New Forest pony gelding
Mithril Cary Grant x River valley Sianaide
To mature approx 13.3h, Bay
DOB 5/2/2015

View full pedigree chart
Matuvu Elijah
Mithril Cary Grant
River Valley Sianaide
Intro
Mithril Cary Grant arrived just at the right time to cover our maiden mare Sianaide. This mating has proven to be a very successful choice. Eli is a beautiful chocolate bay with a pretty Welsh B head, 3 nice paces and an active hind engine. He would make a spectacular Show Hunter pony, dressage or allround pony.
Pedigree
Sire :Mithril Cary Grant

Welsh B Stallion ( now gelded)
Sire: Owendale Brandyman
Dam: Mithril Hester by Fairway Skyline

For more information on Teddy see his own page

Dam: River Valley Sianaide


New Forest pony
Sire:Furzley Brocaide
Dam: Pahake Cocquette

For more information on Sianaide see our Mares page.
Performances
2016
- APSB Show at Neerim : Twice a first in the geldings under 3 yrs Part Bred.
A very relaxed pony for his first outing.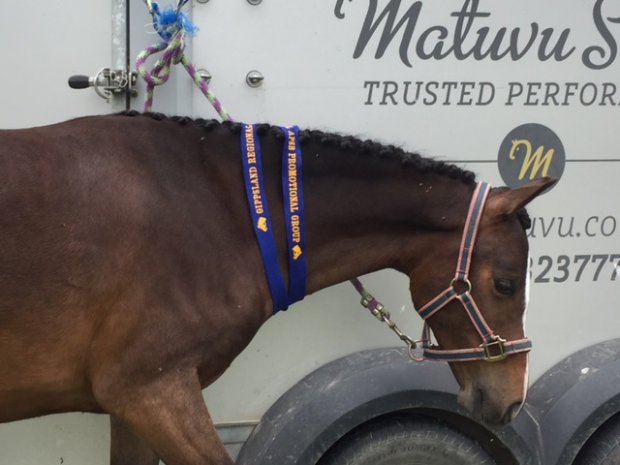 2017: Broken in to harness