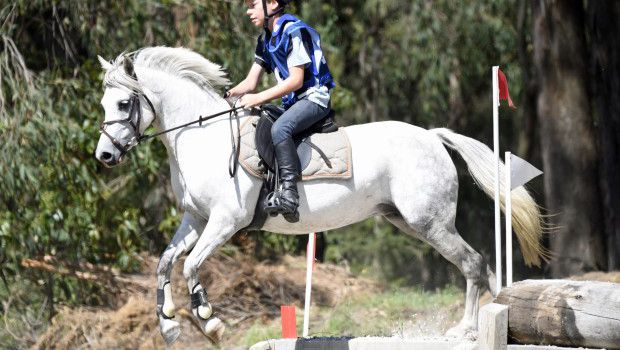 Mithril Riccadonna - SOLD
Welsh B mare
Owendale Brandyman x Derlwyn Regina ( Karanga Skywalker)
To mature 12.3-13h, Grey
DOB 28/9/2011
Tiara was sold to a wonderful home in NSW where a little
girl `s dream is coming true. We wish them all the best and look forwards to hearing updates.

View full pedigree chart
Mithril Riccadonna
Owendale Brandyman
Derwlyn Regina
Intro
Mithril Riccadonna (Tiara) and Mithril Cary Grant (Teddy) were both purchased together after bush fires in 2014 went through the Mithril Stud property. Tiara is a half sister to Teddy and Holly as they are all sired by the wonderful Owendale Brandyman. On her mothers side we find a double cross to Solway Master Bronze. Tiara is a real sweet heart. She is a kind pony with a pleasing attitude. Her paces are well above average with cadence and a powerful hind engine in all 3 of the gaits. She is currently being competed in Show jumping and Horse Trials by my 10yr old daughter as well as making a fine pony club mount.
Pedigree
Sire : Owendale Brandyman

Welsh B stallion
Sire:Croston Cufflink (Imp UK)
Dam: Owendale Brandy
SOD: Sir Percy of Paxhall (Imp UK)

Brandyman is right up to height, standing 13.2 hands. He has the best of limbs and is a wonderful pony under saddle, as are many of his progeny.Progeny by Brandyman have had very successful lives as show hunter and dressage ponies.

Dam: Derlwyn Regina

Welsh B mare
Sire: Karanga Skywalker
Dam: Rahane Rosemary
SOD: Hever Lyric (Imp UK)

Right up to height, Regina has great depth and substance. She is a wonderful mover.
Performances
2014
Foster Show Led Class open breed 4th
2015
-First Competition after being broken in Combined Training :
1st in Grade 5 open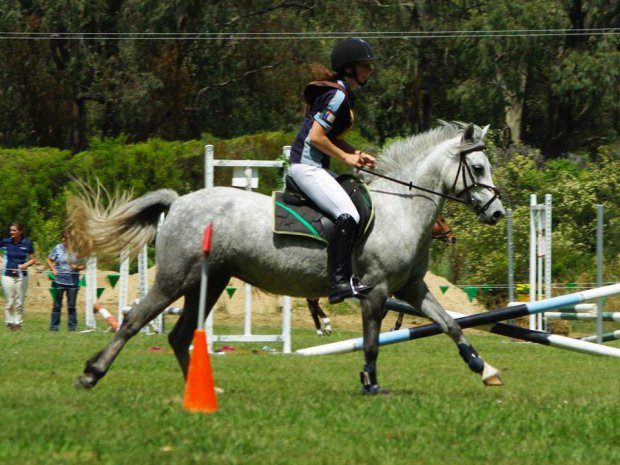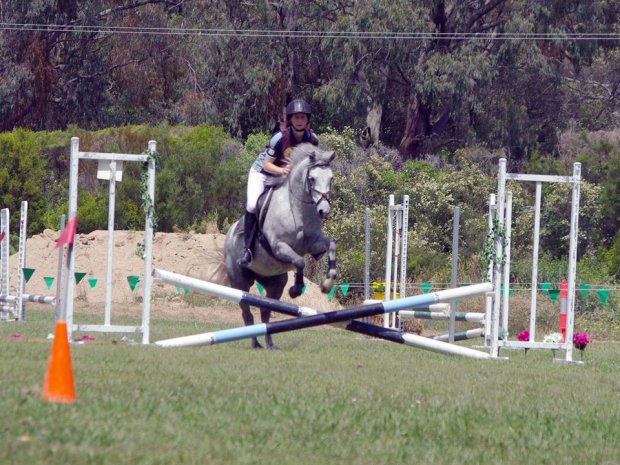 -Training SJ day Grade F Pony Club: Showing her quiet nature and great jumping style
2016
- 4th in Horse Trials Grade 5 Corner Inlet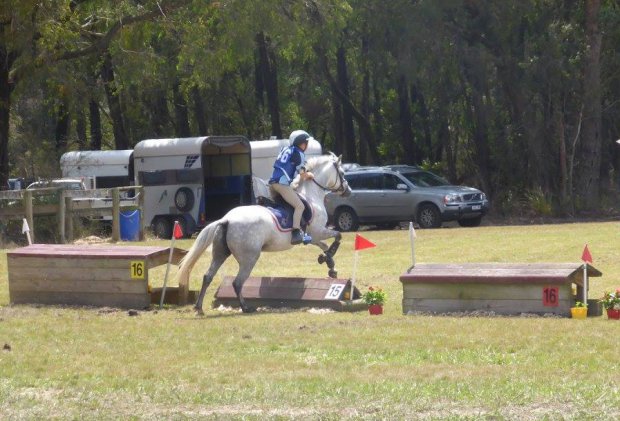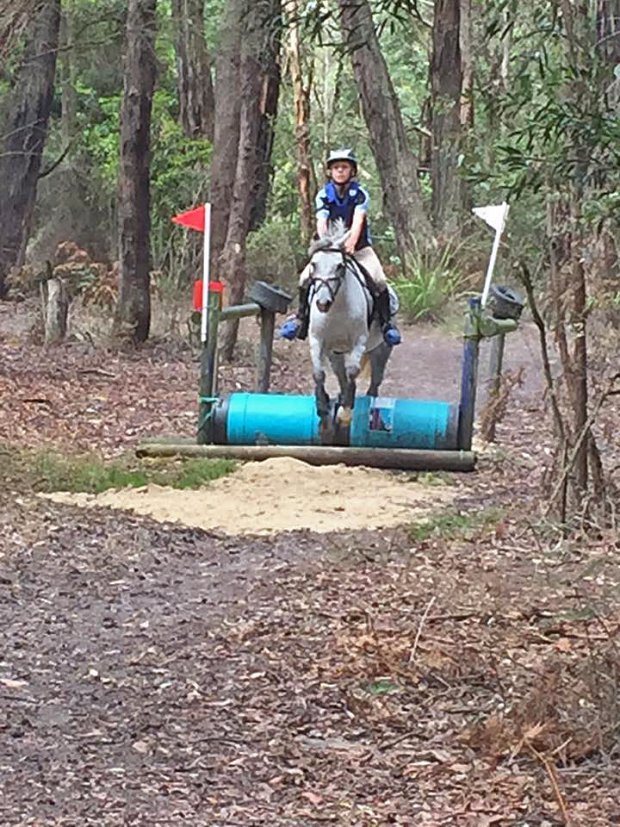 - Moe Show jumping day Grade F open
6th, 4th and overal 4th in Championship.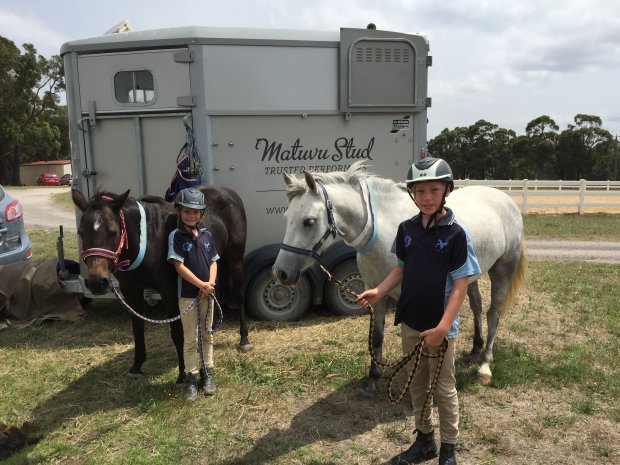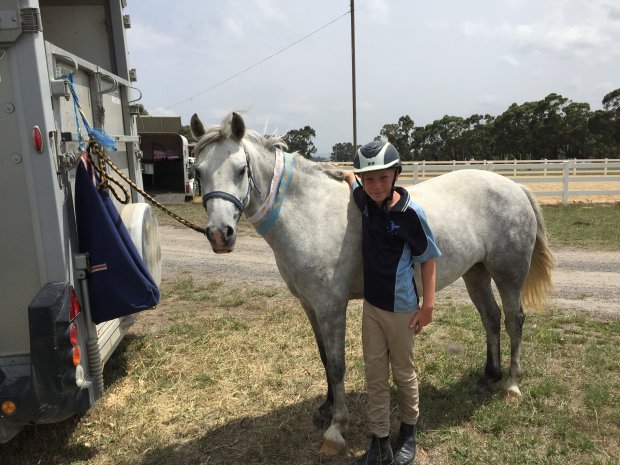 - Hastings Horse Trials Gr 5 : Coming first after dressage and Show jumping but rider
coming off in Xcountry meant we were heading home early.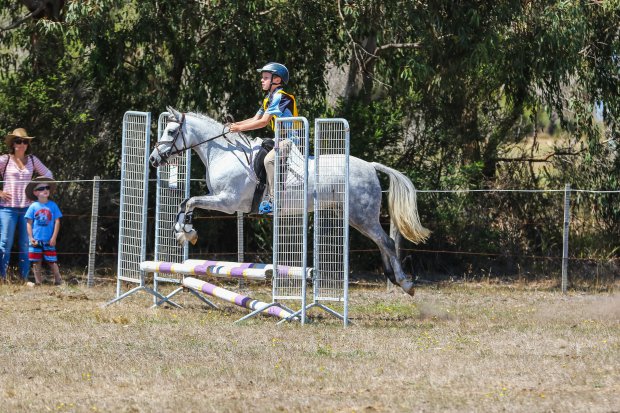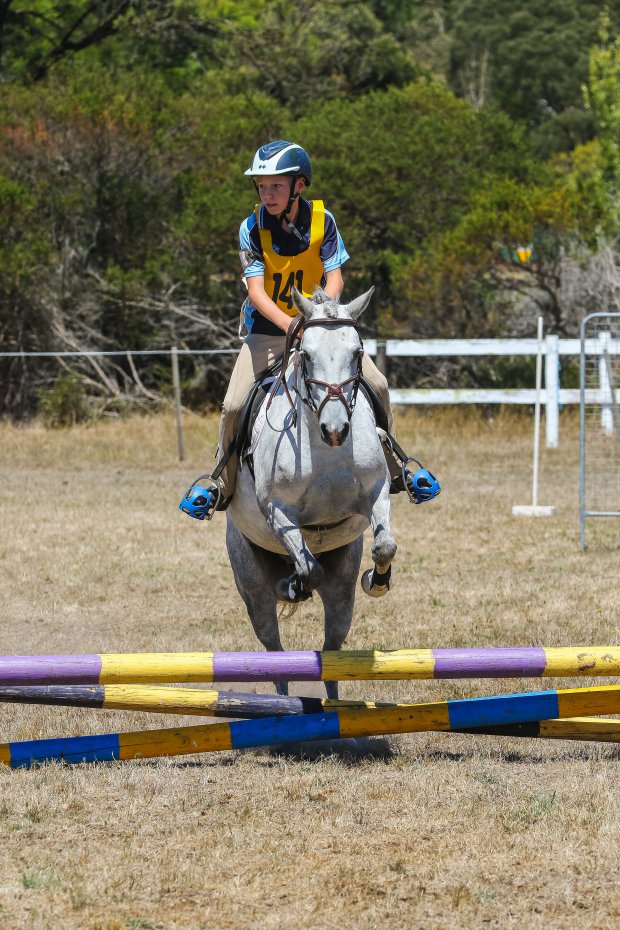 - Bunyip Horse Trials : 4th in the PC Grade 5.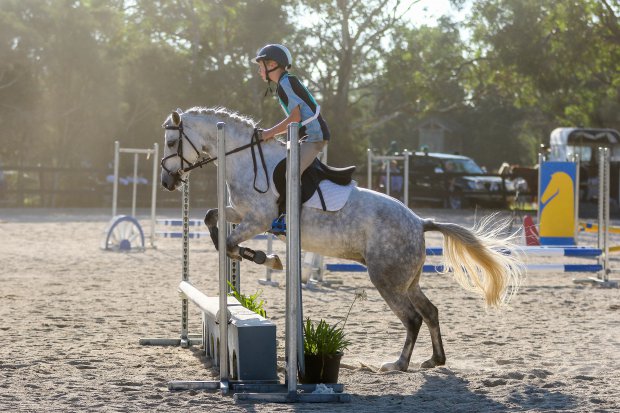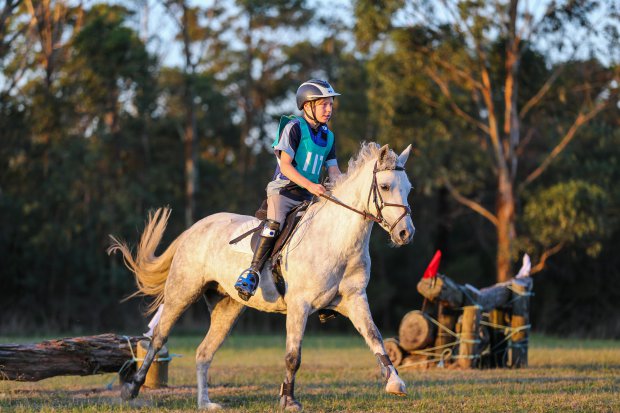 - Meeniyan SJ day : In the E grade placing 6th and 7th!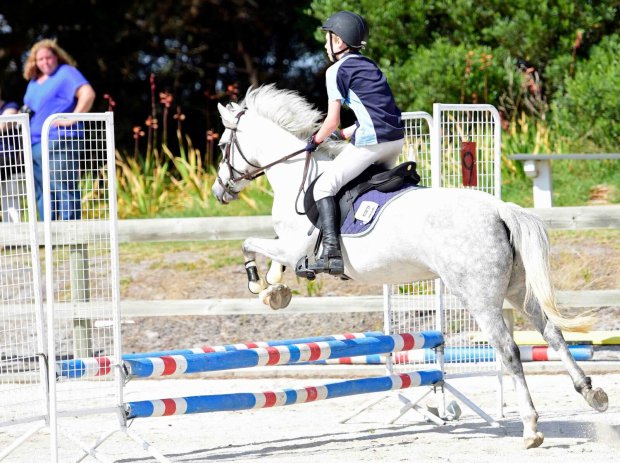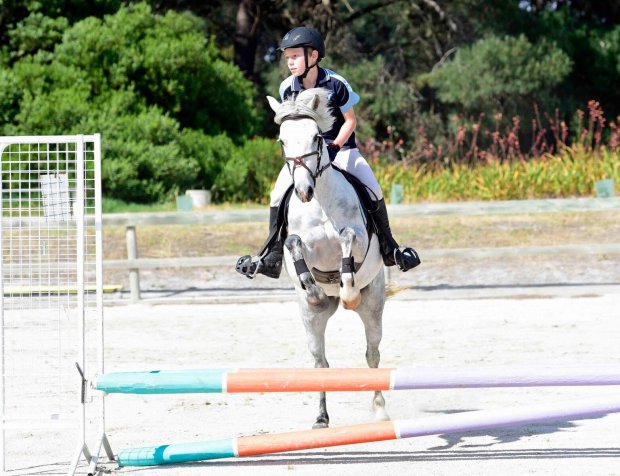 - CIPC SJ day : in the E grade coming 4th and 6th in great style.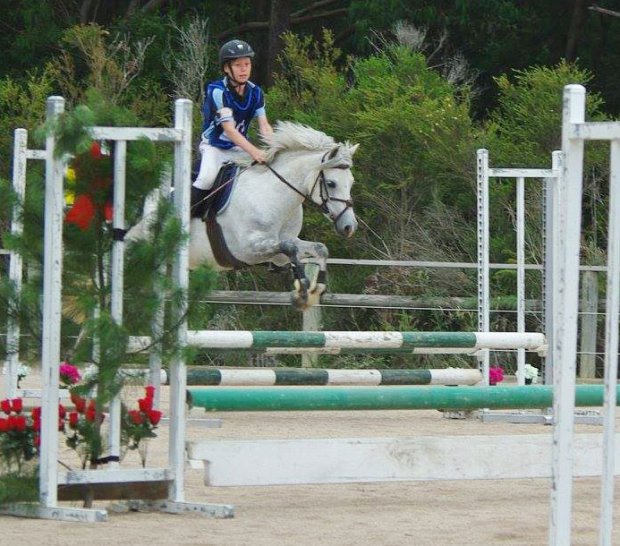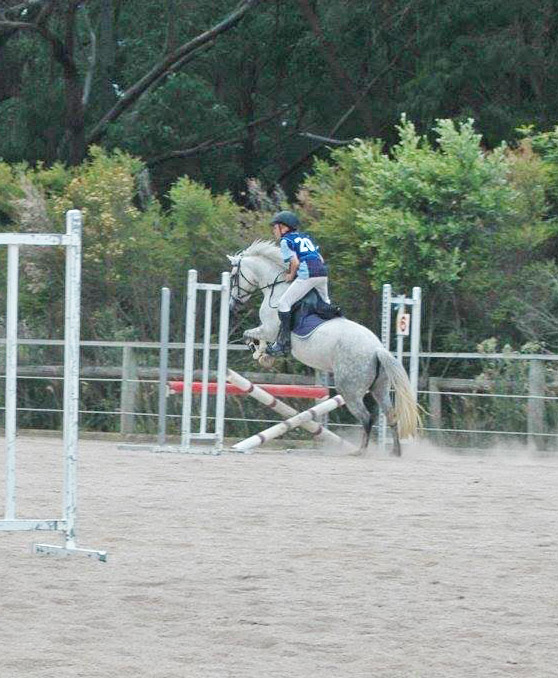 2017
CIPC HT : First start in the PC GR 4 and coming 7th after a clear SJ and Xcountry. Excellent result!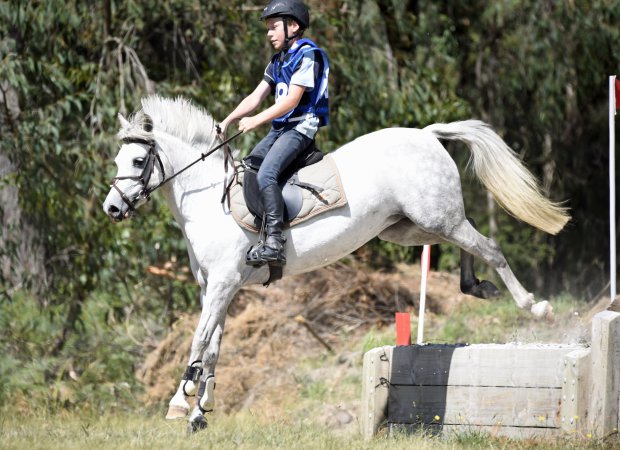 MEENIYAN HT : Grade 4 PC finishing 9th.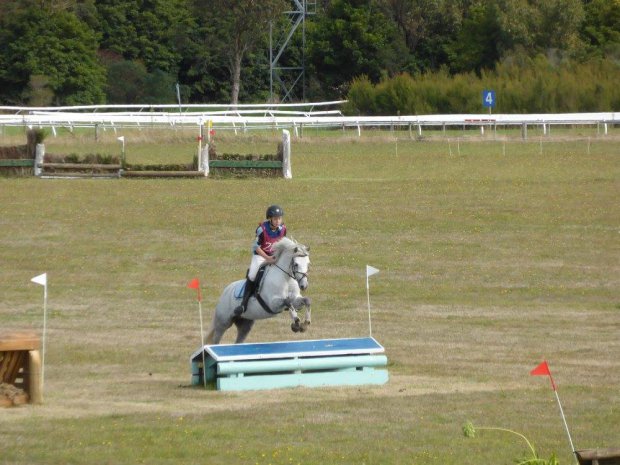 INTERSCHOOL SHOWJUMPING CHAMPIONSHIP:
Primary school 80 cms: 9th and 6th. Our First ISJ rosette!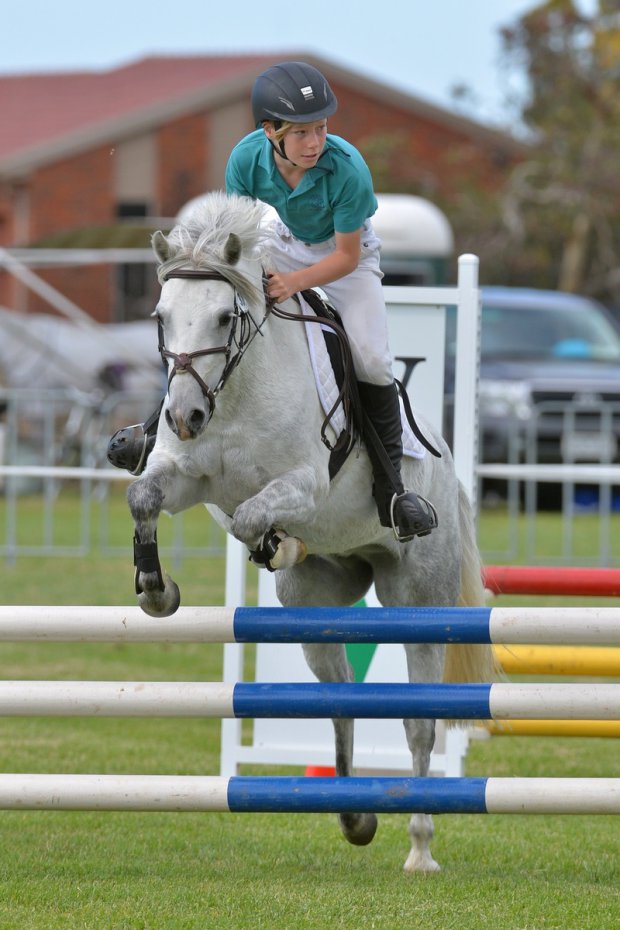 Kardella SJ round 75cm : Clear round
Boneo Park Interschool ` SWIM RIDE RUN` 45cm: 5th with Chloe

2018
She is proving to be a very useful beginners pony for my youngest son Jules.