We use a selection of some of the best stallions available in Australia through chilled and frozen semen.
| | |
| --- | --- |
| | |
| Palomino Imported German Riding Pony | Owned by Kristy Jarvis of Dynamik stallions |
DOB 2nd March 2008. Height : 150.2cm - 14.3 1/8 hh without shoes.
Sire : HET Golden Dream Dam : Beauty Queen ( Bavarotti)
Golden Rock is described as an excellent pony type with brilliant movement loose uphill trot. He easily wins the hearts of everyone he meets with his natural charm.
Achievements in Germany:
2010 2nd Reserve Champion and Premium Stallion at Hannover Licensing 2010 Reserve Champion and Premium Stallion at Westphalian Licensing
2011 Premium Class II stallion at Weser-Ems Licensing
2011 Champion 3 yo free jumping at Bad-Salsulflen
2011 Three wins in qualifiers for Bundeschampionate
2011 Westfalen Champion 3 yo pony
2011 Bundeschampionate Top 8
Golden Rock is a truly talented stallion with very athletic and expressive paces. He has super knee action and an active hind leg. He is already showing that he has super piaffe and expressive flying changes. We have no doubt that he has the talent to make FEI dressage.
Sire of :
---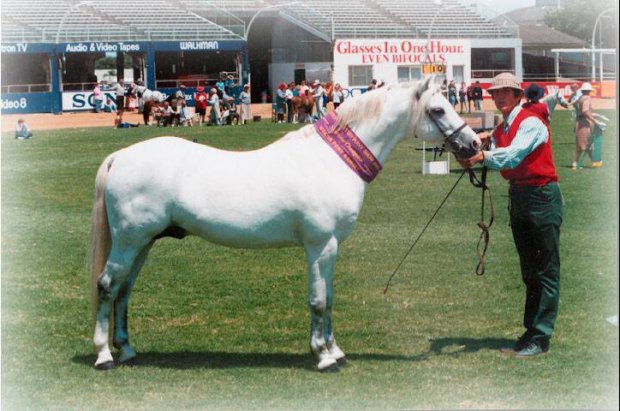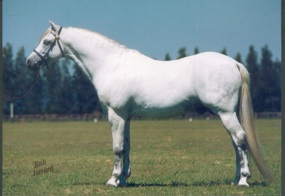 Grey Welsh B pony stallion. Foaled 1977.
Sire: Solway Master Bronze Dam: Coed Coch Llawrig by Coed Coch Berwynfa.
Owned by Miss Jannys McDonald, Glenmore Stud.
Bought by Jannys McDonald on the Coed Coch Dispersal Sale, he has left beautiful mares, including the multi-supreme Eelah Wiggle, Glenmore Penllwyd and Eadevale Wild Peach and recently the good colts Glenmore Troy and Mithril Van Dieman.
A beautiful Welsh B stallion with some of the best old bloodlines available. A direct son of the great `Solway master Bronze`.
Llabed had a wonderful show career with some of his successes below:
Champion in-hand and in-harness at the NSW All Welsh Show in 1987 two weeks after he broken into harness.
Grand Champion of All Breeds at the National Stud Show in Sydney in 1989.
Champion NSW All Welsh Show 1989.
Supreme Welsh Exhibit at the NSW All Welsh in 1990.
Many of Llabed's progeny have won Champion and Supreme titles in the shows but special mention needs to be made for his colt Pendaith Berwyn who won Supreme Welsh at the Sydney Royal Show three years in a row and the first welsh B pony to win the Nattai Trophy!
He has left some wonderful progeny successful in showing, dressage and jumping scenes. He is available through frozen from the Welsh pony stud Society.
Sire of :
---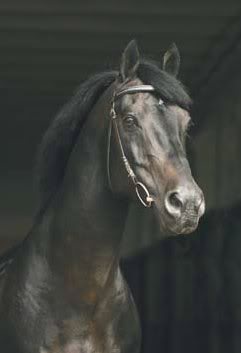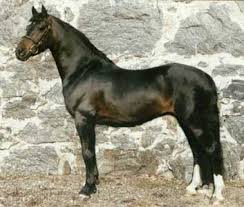 Dark Bay Swedish Riding pony stallion
Sire : Downland Folklore Dam : Sheila ( Saoud )
DOB : 1984- 2012. Height 147 cm. Was owned by Flyinge Stud Sweden
Power Boy RP 112 is a very, very beautiful and powerful Riding Pony stallion with talents that outshine most horses in the world - no matter what size and discipline!
Power Boy belongs to the very few, only a handful, stallions that are at the top of the world breeding of Riding Ponies. After only 6 seasons at the "Mecca" of Riding Pony breeding - Rheinland in Germany - Power Boy is placed in the top 10 out of 1 400 stallions!!, based on the results of his offspring. Their quality is outstanding generation after generation and in fact they seem to even get better and better every year. In Germany, Holland, America and Scandinavia he is already a Legend!
Power Boy has consistently produced top progeny. Only in the years 2000 and 2001 he had 13 Approved Stallion sons and 20 Approved Stallion grandsons. Most of them became Elite or Premium Classified! He also had 17 Approved Stallions as a Grand Sire on the Dam sides. Power Boy is simply in a class of his own. His Progeny top the Winnings and Placings at the international competitions in any discipline, such as the Nordic Championships, the European Championships and the German Bundeschampionat, Essener Youngster Classics, the German Pony 3-day Event Championships as well as the Driving at the Windsor Horse Show in England.
Power Boy has a pedigree of famous horses going back as far as the 1880's, so a more consolidated bloodline is indeed hard to match.
Sire of:
---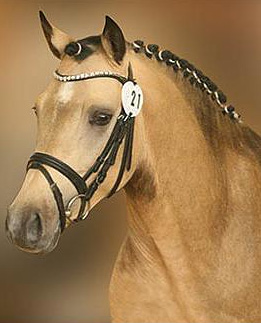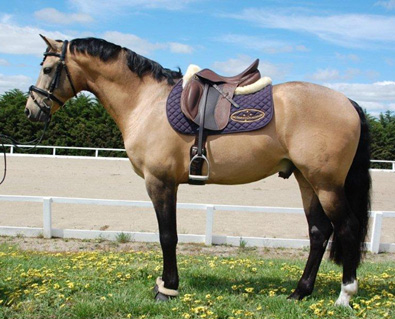 Bucksin German riding pony stallion.
Sire: Neckar (Nadol) Dam: SPS Goldene Deern (Golden Dasher).
D.O.B: 15th March 2005. Height: 147cm. Owned by Tina Barker of Roseglen Farm
Hilkens Nougat Cream was bred at the famous Hilken gestut. In Germany he was the winner of the 2005 Weser Ems foal show and was crowned the overall winner of the 2005 Landtage Nord foal show with an average score of 9.5. In 2008 he attended the Hannoverian Pony licensing where he was awared the coveted Premium Candidate Title under Danica Duen.
His Sire is Neckar, who was the champion stallion of the 1995 Weser Ems Koung. He has been described as an incredibly brilliant stallion with outstanding motion over a jump. An extremely glamorous stallion, Neckar has sired 7 licensed sons and they are jumping successfully world wide.
His Dam is the State Premium mare Golden Deern who is out of a full sister to Branduardi M (sire of Hilkens Black Delight), by Golden Dasher, a son of the incredible Golden Dancer. Goldene Deern's dam, Golden Felina, not only won the Elite Mare Show in Weser Ems at her time, but also won the Federal Mare Show and won the Bundeschampionate as a 4yo. Goldene Deern is also the dam of Caramel WE, who was Siegerhengst in 2010 and Bundes champion in 2011.
In the breeding barn, Nougat has passed on his beautiful looks, uphill conformation and exceptional temperament to his progeny. He has sired the overall Champion Pony Foal of the ACE/ ASPR tour and consistenly produces Elite foals each season.
Sire of:
---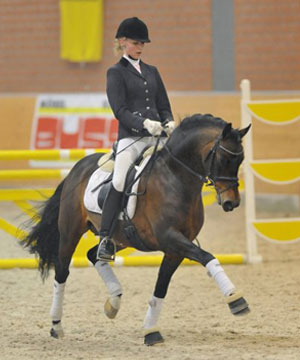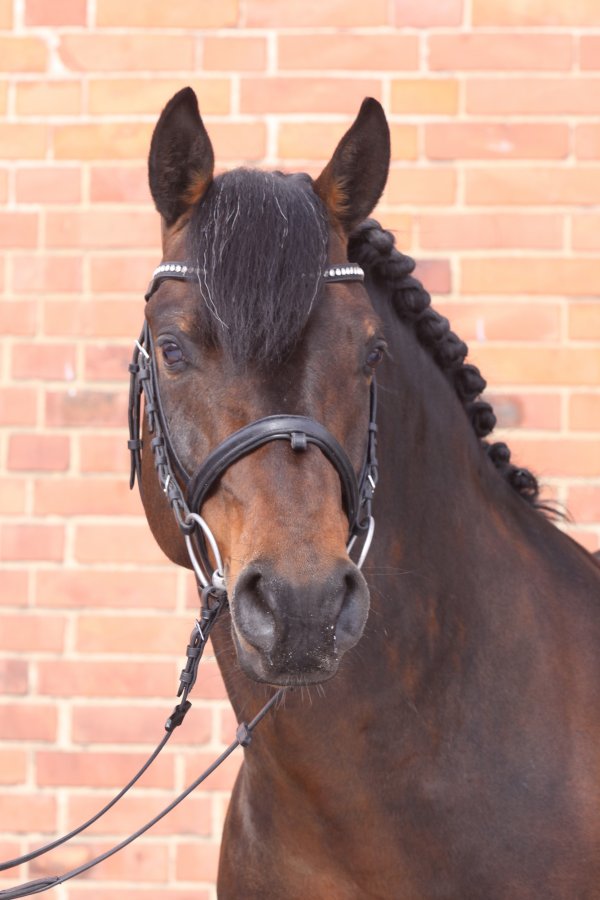 Bay German Riding Pony Stallion.
Sire : Niveau Dam : Edda-Eleisa by Nico the Champ.
DOB 2002. Height 146 cm. Owned by Reitanlage Heemsoth.
Over the past few years Nemax has shown himself to be one of Germany's most sucessful riding ponys; now siring award winning offspring. As a Sire he guarantees performance , rideability and character. With 20 licensed sons, he is prepotent stallion dynamite.
Even as a young pony Nemax showed great ridebility as Greta (then 11 years) began to introduce him successfully to competitions . Nemax and Greta entered 2x successfully at the State Championships and 4x at the Bundeschampionat , 5- and 6- year in dressage and show jumping !

From 2002 to 2008 Nemax accumulated numerous wins at local, state and national competitions in Dressage and Jumping. With multiple 9.0 ratings.
Winner to Kl . S St. George and dressage Kl . S ** Inter I successfully !
In both 2008 and 2009 Nemax won award for best riding pony breeding stallion, with stunning and capable offspring. In 2014 many victories and placings in dressage competitions, Promotion to Intermediere I. In 2013 Winner in dressage Kl. S St. George.
Bundeschampionats Bronze Winner Final 6-year-old Spring ponies in 2008 - 7th Bundeschampionat 6 year old dressage ponies - 4th in the Finalqualifikation dressage ponies. -3. Place dressage Kl. M against Horses. In 2007 Nemax Qualifies For the Federal Championships in dressage and jumping -Numerous Victories in A u. L dressage and jumping -Hengstleistungsprüfung In Adelheidsdorf against Great horses highest Endnote 8.6 (6x score of 9.0)
Sire of :
---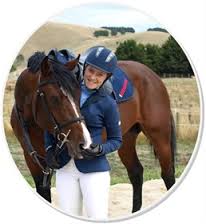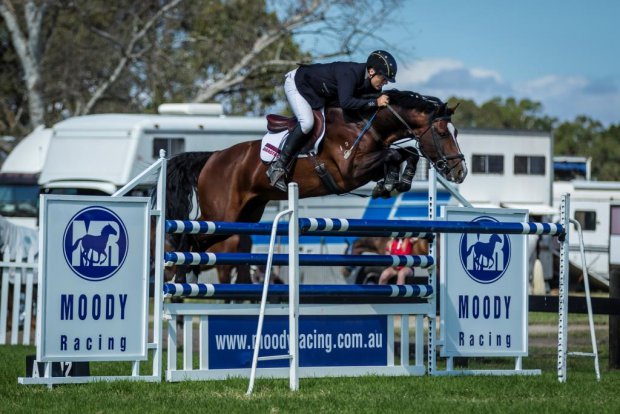 Bay, 16.1h Warmblood
Sire: Vivant Dam: Altes van`t Beekveld ( Darco)
Owned by Wes and Trish Joyce
Do you want to use the best bloodlines world wide to produce your own jumper? If so then Oaks Volta is for you. His father Vivant de Heffnick won the Australian World Cup League, in fact he even claimed two spots on the Olympic Showjumping Teams with two riders for different countries. In all honesty Oaks Volta oozes quality in every aspect, he has the blood, the intelligence and the beauty just look at his conformation colour and ability. The white markings definitely make one look twice, the overall shape of his head and kind eyes are perfectly set. Temperament is everything. We suggest using the best stallion to obtain a good result.
Lets talk about Volta's dam Altes van Beekveld her sire is Darco one of the best jumping stallions in the world . Altes jumped in many World Cup classes here in Australia. Team Joyce purchased him at six months of age.He has been unplaced in all his outings. Recently Volta placed 3rd at the Australian Showjumping Championships 2016 in the Emerald Series out of 130 combinations.
Sire of :
Matuvu Valencia

( Oaks Volta x River Valley Sianaide)
LH Voltaren ( Oaks Volta x LH Passion)
LH Vienna ( Oaks Volta x Blackall Park Chiquita)
---
Bay Roan New Forest Pony Stallion.
Sire : Peveril Peter Piper Dam : Marydore Apple by Marydore Bart.
DOB 1994. Height 146 cm. Owned by Kay Bailey
Magic's breeding combines the best of stud & forest bloodlines , he has athletic movement,proven jumping ability & most importantly a kind gentle nature.
Fifty percent of foals inherit his eye catching colour and a black or very dark bay mare has a high chance of getting a blue roan foal. This rare colour is very much sought after.
Magic is consistantly producing true to type New Forest performance ponies with good temperaments .In 2008 his daughter Applewitch Roan Fantasia was NF Champion at the Royal Show. Ridden by our daughter Anna she was second in the Picton Final at Malvern & ended the season with two firsts & Res Ch at NFPB & CS Show. Fantasia won six championships in 2009 including two silver meadals , she is already qualified for this championship in 2010 .His son Applewitch Magister produced & ridden by Matthew Lawrence was unbeaten in every Novice Ridden Qualifier he entered in 2008 !
An international stallion with progeny in Australia ,Holland, Belgium , Sweden & France. Sire of Applewitch Magister Supreme Champion NF Breed Show .Finalist at RIHS .HOYS & OLYMPIA 2011.
---
Cheraton Blue Label
Chestnut Riding pony stallion, 14.2h
Sire: Cheraton True Blue Dam: Cheraton Wildflower
Owned by Cheraton Stud, Mirboo North

Cheraton Blue Label is, without doubt, an exceptional fusion for our stud.
A tall, bold young colt with extraordinary eyes, a magnificent front, a perfect place for a saddle and powerful hindquarter and movement.
Blue Label has been lightly shown, including winning the Supreme Champion Led Riding Pony Show Hunter exhibit at the 2015 Royal Melbourne Horse Show, National Riding Pony of the Year Junior Champion Riding Pony Show Hunter and countless saddle championships.
Blue Label has also proven himself in the dressage arena, claiming 6th place in the 5 year old class at Dressage with the Stars – after only 6 months under saddle. His progeny have proven to be exceptional, with several already out and winning at state, royal and national levels, including Cheraton Work of Art (DWTS in hand winner, National Part Welsh filly winner, Supreme Champion Youngstock Part Welsh) and Cheraton Chivas Regal (Winner and Reserve Champion at Geelong Royal 2019) – among others.
Blue Label's progeny have been in high demand due to their exceptional nature, bold way of going and overall beautiful saddle type. He stamps his foals and has proven to be consistent in what he produces.